, 2022-07-14 09:02:28,
At the Cannes Yachting Festival, German shipyard YYachts showed a brand new Y7 and the Y9 to the general public for the very first time. The yard's new flagship, the Y9, with a length of 27.40 m, presents the same volume of a 100ft yacht with a private owners' apartment to offer maximum privacy, comfortable guest cabins and a large and flexible crew area. The yacht is a Bill Tripp design. The owner also wanted to have a noise free yacht at anchor. Therefore YYachts used solar panels at the sunroof plus hydro drives so that there is no need to use the generator at night.

Y9 
"With her length of 90 feet, the yacht has a good rating and with her interesting sai lplan she is for sure able to win some trophies at the St Barths Bucket, the Superyacht Cup or the Maxi Rolex Cup," says Michael Schmidt, YYachts founder.
The interior of the Y9 was jointly developed by two design studios. Norm Architects from Copenhagen and Design Unlimited from Lymington combined their architectural and yachting experience and created a Scandinavian elegant look for the Y9 that follows the principle of "soft minimalism". The owner has chosen smoked oak which conveys perfectly the feeling of Copenhagen design.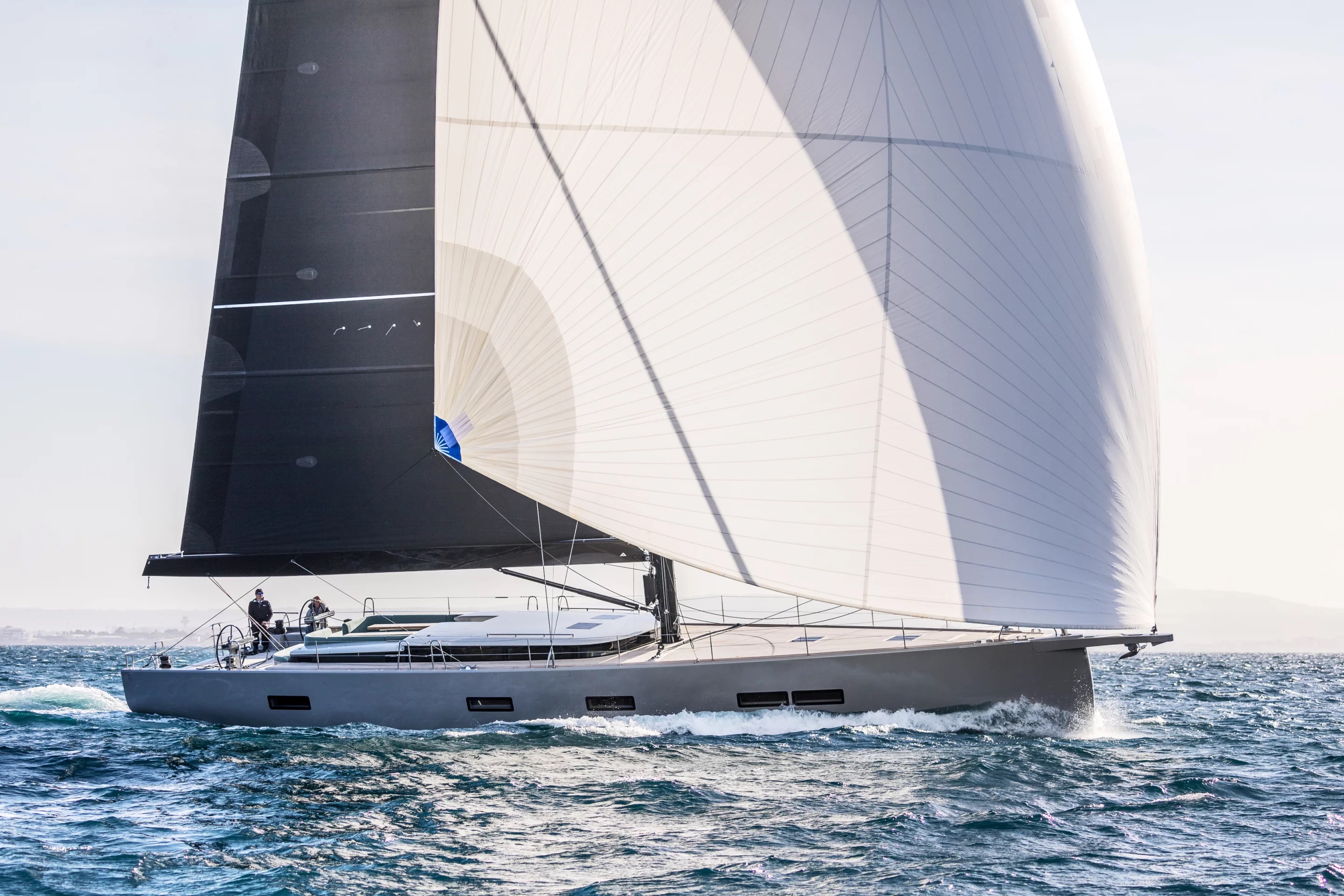 Y7

Right next to the Y9 lies a brand-new Y7 with the elegant and timeless interior. Some of the upholstery, furniture and details, however, have been given more pronounced curves by the YYachts design team, resulting in a somewhat strengthened maritime overall impression. It's similar to the first hull, for which YYachts has already received the Wallpaper Design Award. 
After three years, more than 10 yachts delivered and thousands of nautical miles, several YYachts owners and the shipyard's technical team have developed some solutions to make a fine yacht even finer. As the Y7 is interesting for some owners who race, YYachts has slightly changed the helm and the position of the winches and also the self-tacking jib and its position.
"Talking to currently very interested customers for a Y7 proved that we took the perfect path," says Dirk Zademack, managing partner of YYachts. 
YYachts is a German shipyard that builds carbon sailing yachts between 70 and 100 feet in length. The portfolio consists of the Y7, Y8 and Y9 models; the Custom Division implements completely individual designs.
Credits: YYachts
,
To read the original article, go to Click here