, 2022-07-28 00:27:00,
Vita becomes official electric powerboat supplier to SailGP
by Vita 28 Jul 01:27 EST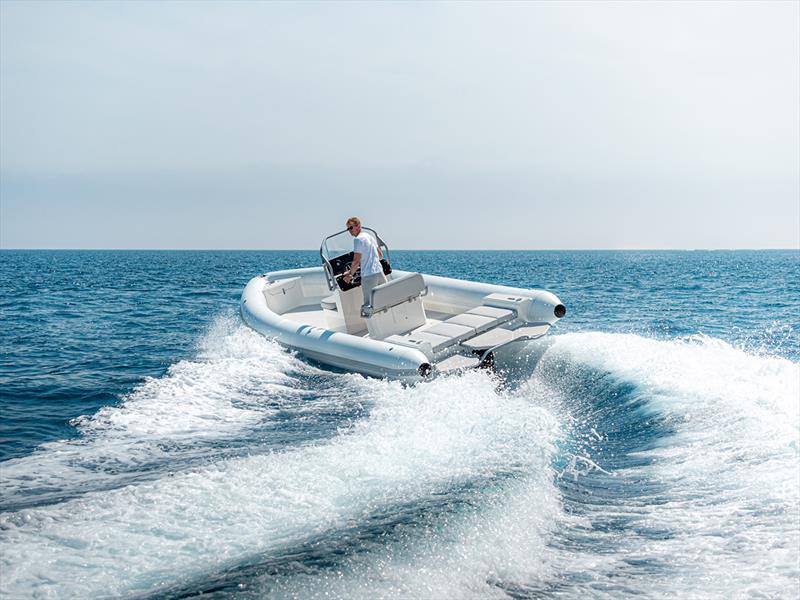 Seven-metre SEAL © Vita

To support SailGP's commitment to be the most sustainable global sports league and to help accelerate its transition to clean energy, Vita is supplying a fleet of SEALs, the versatile, high-performance all electric RIB, for the next three SailGP events in Plymouth, Copenhagen and Saint-Tropez.

The seven-metre SEAL has been designed and engineered for both recreational and commercial use, with adaptive seating configurations and accessories. The SEALs will be used to transport media, VIPs, and sailing teams.

Reaching a top speed of 30 knots, the SEAL is powered by Vita's latest generation, all-electric propulsion system – combining its proprietary control system technology and motorsport engineering with AC and DC fast charging.

Rory Trahair, Vita Yachts CEO, comments: "We first supported SailGP last year during the France Sail Grand Prix in Saint-Tropez and immediately saw the opportunity and application of our all-electric boats across their on-water operations. Our new SEAL is ideally suited for a broad range of uses such as a media platform, sailor and guest transportation, and team support boat at events like this. SailGP is an incredible championship, and we are delighted to be working with the league and helping in its mission to be 'powered by nature'."

Vita was founded to reduce the impact of boating on the marine environment through the development of an all-electric and integrated ecosystem of high-performance electric powertrains and fully electric yachts. Its mission is to provide state-of-the-art technology and products that not only support the industry's environmental ambitions, but still provide all the enjoyment of being out on the water.

SailGP Operations Transition Manager, Tom Verity, comments: "Having Vita onboard for the next three events will be a great step forward in our transition to clean energy on-water. The organisation perfectly aligns with our own ambition, which is to be fully powered by nature by 2025. With its high performance capacity, the SEAL is ideally suited to its application as a support boat to our high-speed racing and I look forward to seeing them in operation, starting this weekend at the Great Britain Sail Grand Prix in Plymouth, 30-31 July."

Boat…
,
To read the original article, go to Click here