, 2022-08-03 08:57:45,
The Italian Sea Group, just six months after the acquisition of the iconic brands Perini Navi and Picchiotti, reveals the new fleet bringing back in the spotlight the Picchiotti brand. The project, born from the collaboration with Luca Dini and his company "Design & Architecture", with the consultancy of Kurt Lehman and his "Yachts Moments".

Gentleman 33

The fleet, named "Gentleman", introduces TISG into the segment of serial production for yachts and superyachts, keeping its ultra-high-level positioning. The project was born from the ambition to create a product inspired by the silhouette of the American yachts of the 60's.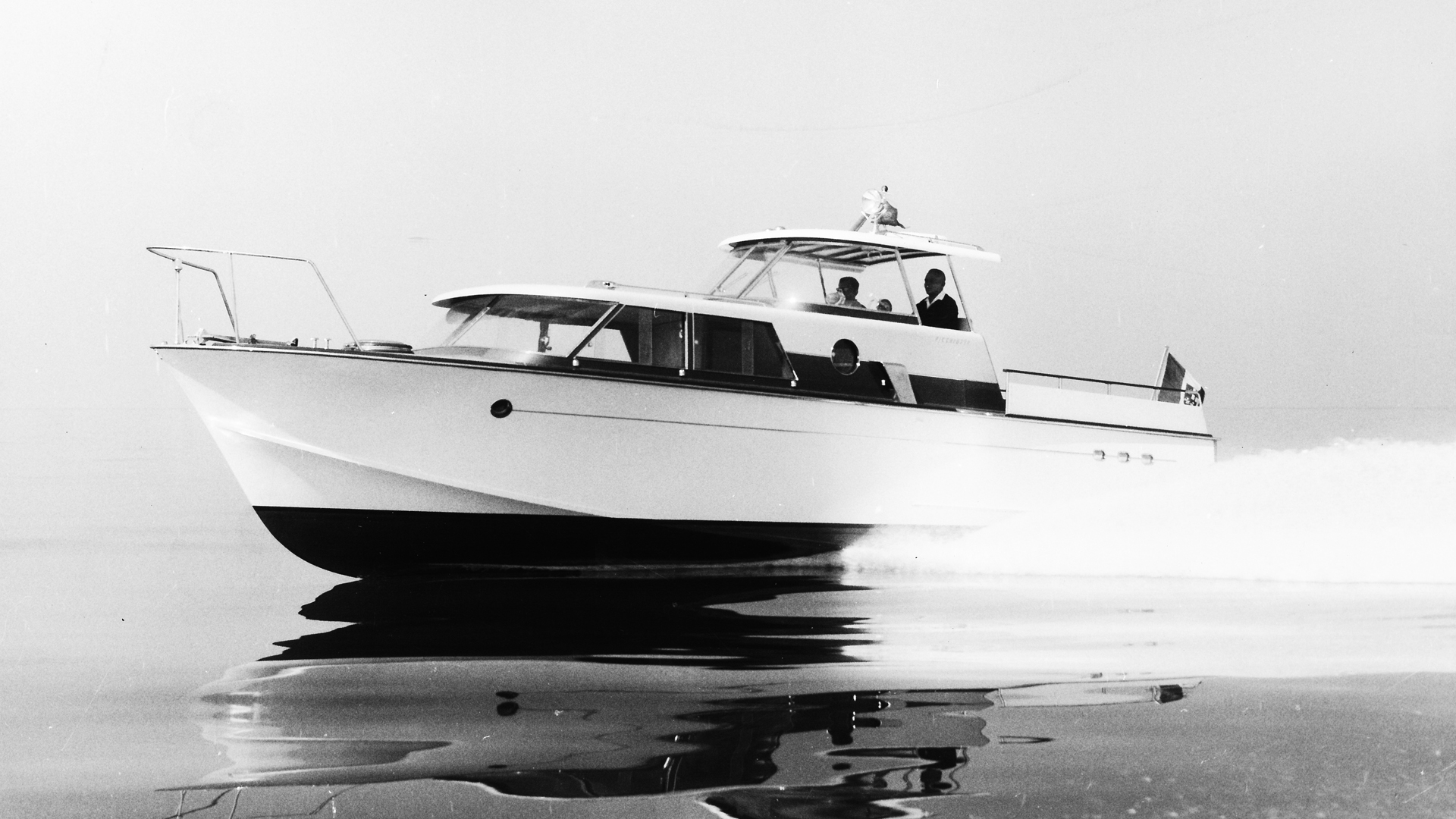 Giglio

Luca Dini's stylistic research met the vision of Giovanni Costantino, Founder and CEO of The Italian Sea Group, holding company of the Picchiotti brand: "This new line, clearly inspired by the golden age of post-war yachting, both in terms of layout and materials, immediately conquered me because it recalls the historical models such as the Giglio Series or the Mistral Series by Picchiotti, enhancing their design values and the culture of the sea. I am very proud to give a new voice to a brand that represents the heritage of the entire nautical industry – one of the oldest shipyards in the world".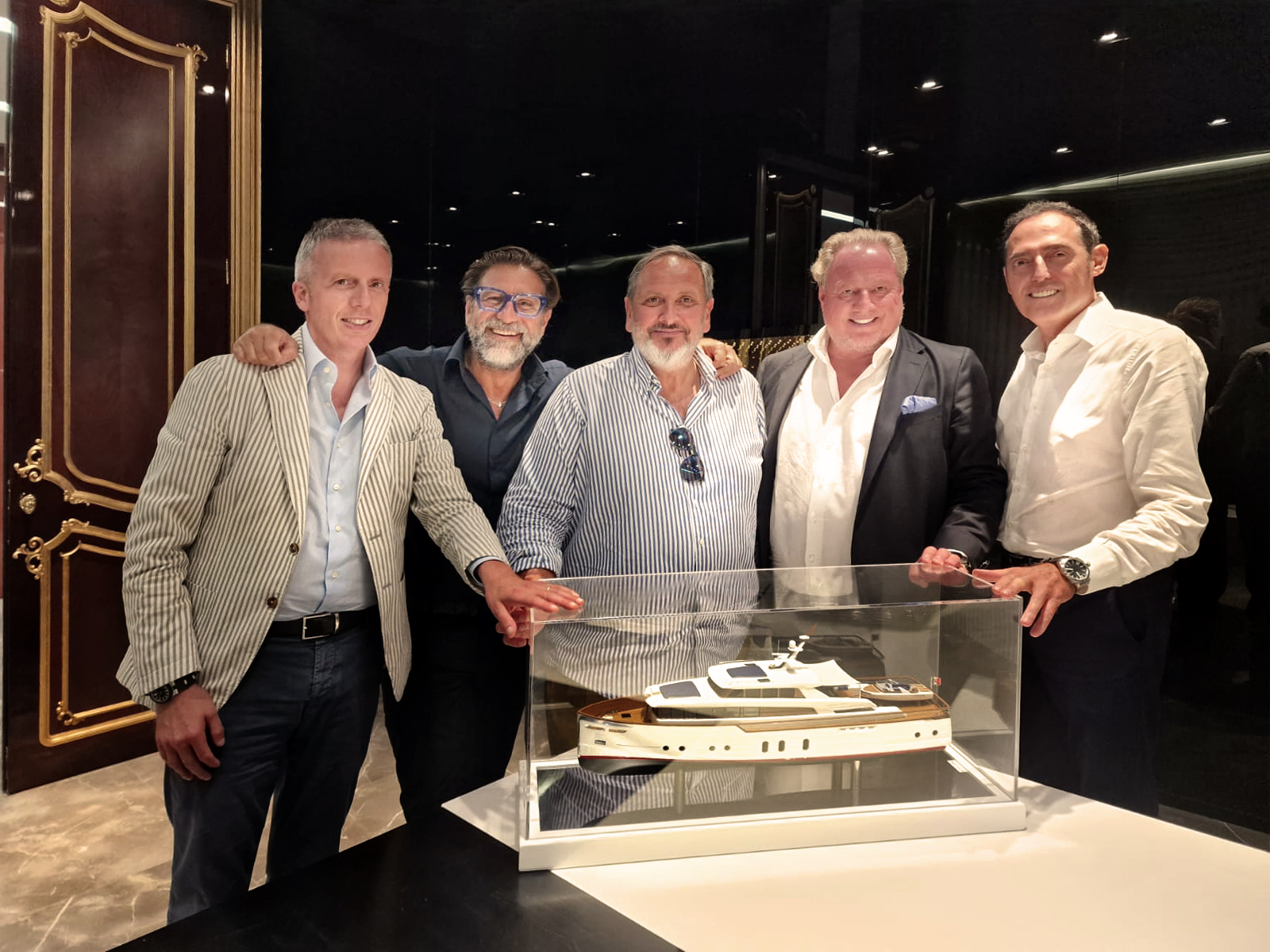 T. Bertuccelli, G. Costantino, L. Dini, K. Lehman and G. Taranto

The hull and the superstructure of the Picchiotti fleet will be produced entirely in aluminum, with extremely elegant lines and finishes: from the glossy mahogany details on the flanks to the polished plating of the bow and on the sides of the stern. Confirming its green approach, TISG has worked on the hull's lines efficiency to optimize the sailing comfort, autonomy and consumption, with hybrid propulsion or fully electric engines.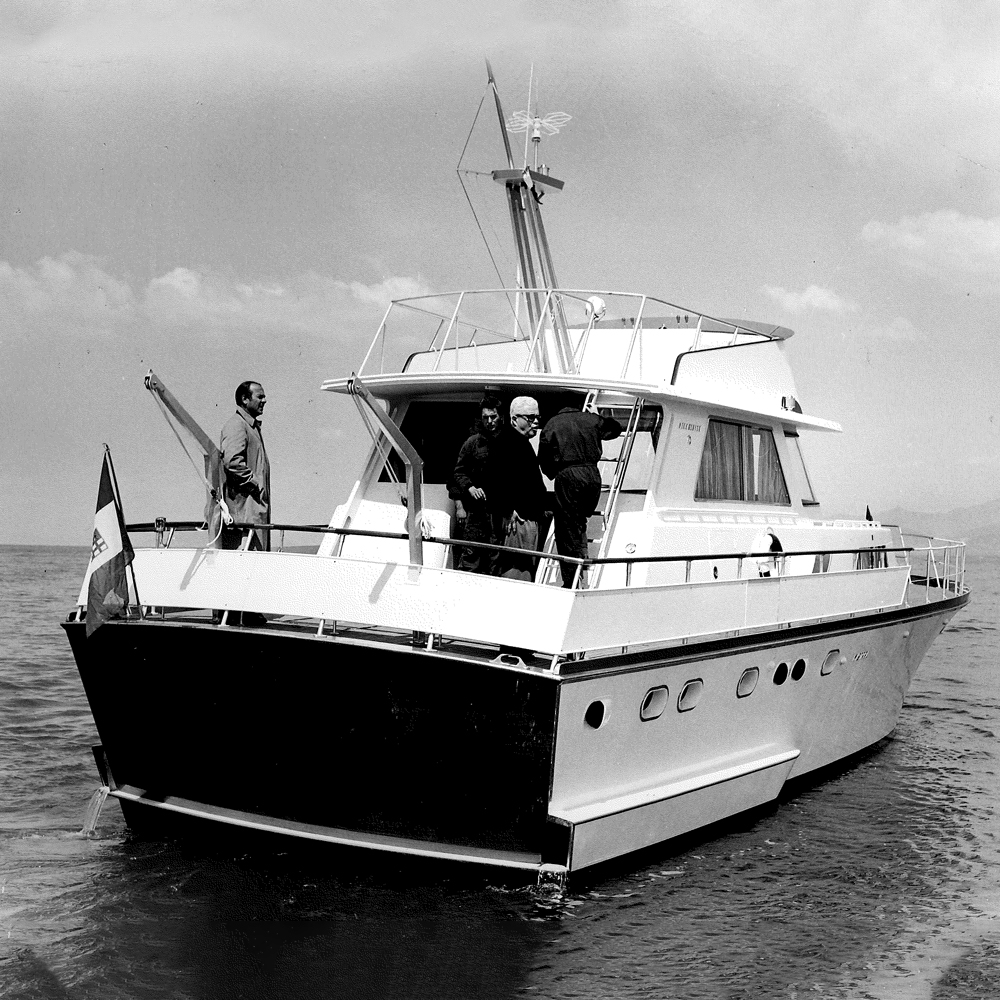 Mistral

On the main deck, a side corridor allows you to move from stern to bow, a convenient solution that, together with the sophisticated mahogany finishes, helps recreate the atmosphere of the most renowned yachts of the time. The beach club, among the largest on yachts of similar size, opens directly on the sun deck via a large sliding glass door. The Gentleman's Yacht Picchiotti is also equipped with a tender that represents its exact miniature and is characterized by the same lines and finishes.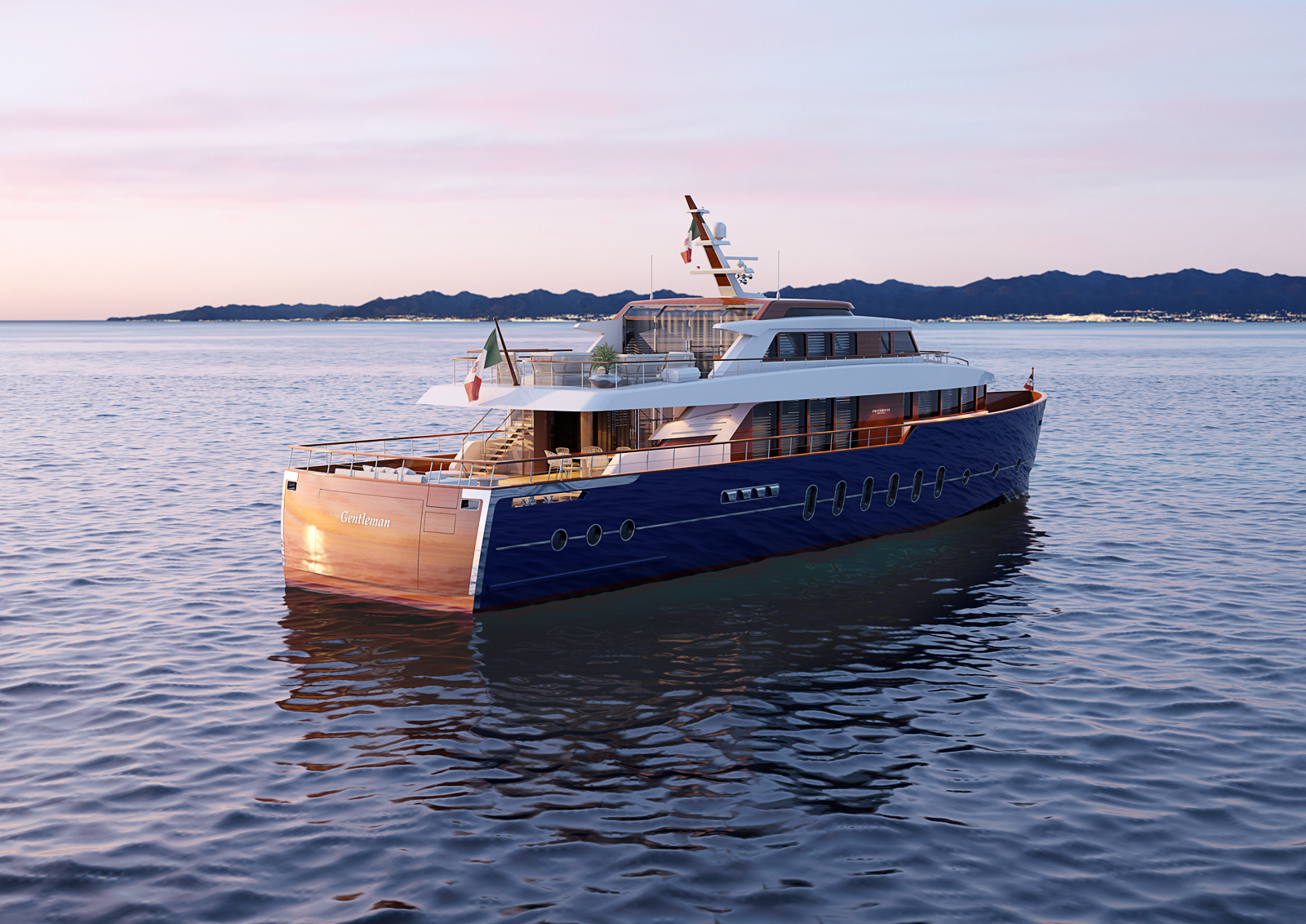 Gentleman 33

"We have chosen to develop an entire fleet, ranging from 24 to 55m in length to satisfy a wide segment of the market. It is a project in strong countertrend dedicated to those owners who want to…
,
To read the original article, go to Click here