, 2022-09-25 17:00:00,
Powered by Water
by John Curnow, Editor, Sail World AUS 25 Sep 18:00 EST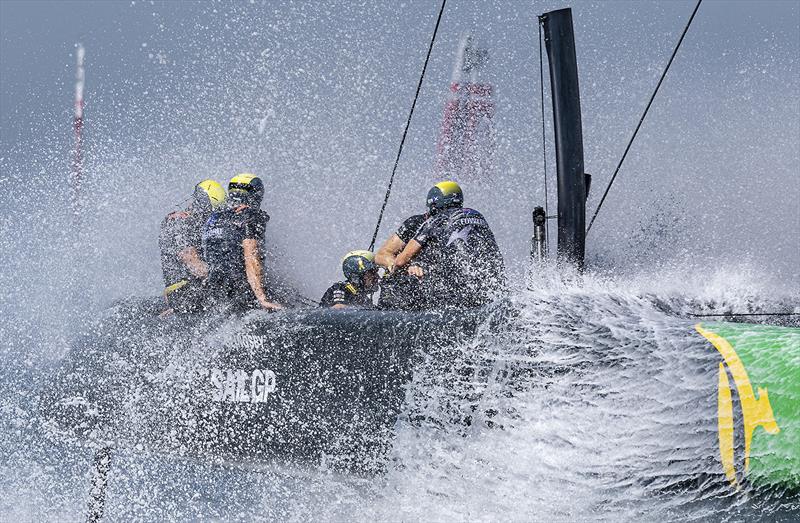 Australia SailGP Team helmed by Tom Slingsby on Race Day 1 of the Spain Sail Grand Prix in Cadiz, Andalusia, Spain. 24th September © Bob Martin for SailGP

Plenty of times before, both here and also on our sister website, SailWorldCruising.com, I have talked about the crossover. In other words, how racing has influenced cruising, and hitherto items found solely on cruisers were now de rigueur for the fast-paced racer.

From prodders to twin rudders on big beamed open cockpit cruisers, to furlers, lazy jacks, even powered winches on get-the-hell-out-of-here carbon race birds. This was the stuff of utter heresy not that long ago. Yet there is one subject that can captivate as well as it divides, and inspire as swiftly as the very reason for the technology being deployed on craft large and small, inshore and off.

Foiling has been around for ages, and goes back to the 1860s in essence. All of the early stuff was powered, and just before WWII sail got a look in. Two of our missives on this subject can be found in I feel the need…, and then also, Speed = Smile on the Dial.

In the 50s, Monitor might have been ungainly, but she was quick. The A-Class cats got into it in the 70s, and foiling went offshore in the 80s with Paul Ricard. Then in the 90s we had…
,
To read the original article from www.sail-world.com, Click here