, 2022-10-12 16:08:00,
ORC Worlds 2023 on course for a record?
by Hermann Hell 12 Oct 17:08 EST
4-12 August 2023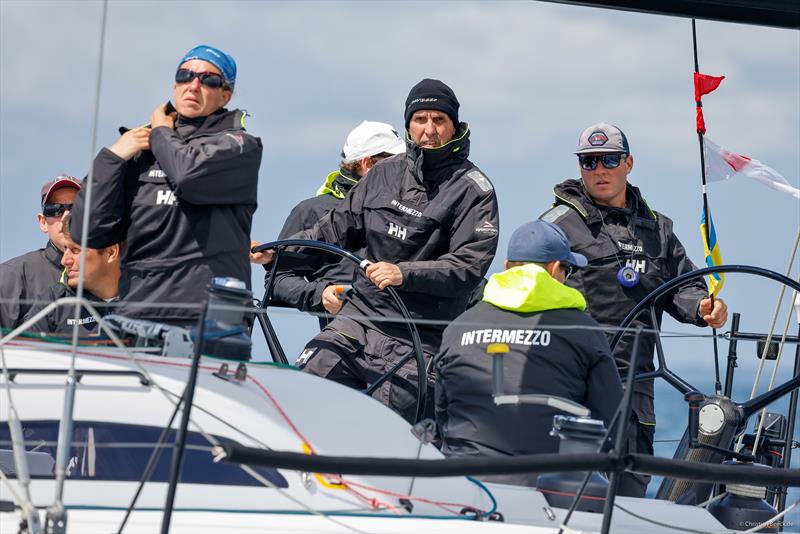 The reigning European Champion from Berlin, Jens Kuphal (3rd from right), has registered his "Intermezzo` (Landmark 43) for the ORC World Championship in Kiel © www.segel-bilder.de

Already nine months before the first start, the Offshore (ORC) World Championship (August 4 – 12, 2023) is on record course.

At the end of the pre-registration, 128 yachts from 16 nations were entered in the list of participants, with some strong candidates from Estonia still missing, who dominated Group C at the World Championship two years ago in Tallinn and the European Championship this year in Hankö (Norway). But already now the second ORC World Championship in Kiel has the chance to set new records for participants. 151 offshore yachts from 15 nations competed in the 2014 World Championship in Kiel. This mark is unrivaled until now – perhaps only until August 2023.

In addition to the large German fleet, the Scandinavian countries Sweden (9), Denmark (8), Finland, Lithuania and Norway (6 each) provide the largest contingents, as expected. While at the World Championships on the Mediterranean Sea mainly Mediterranean countries were at the start, the majority in 2023 comes as expected from the Baltic Sea.

Following the cancellation of the 2020 Offshore World…
,
To read the original article from www.sail-world.com, Click here