, 2022-09-02 07:00:00,
The first Benetti B.Yond superyacht, Goga, measuring 36.9 meters, was launched in July at a gala thrown by Benetti. The first of the B.Yond 37M series to be launched, the hybrid B.Yond 37M is described as the shipyard's greenest model to date. A fantastic evening was planned around her introduction. The interiors of the superyacht, designed by Benetti architect Mauro Izzo, have now been made public by the shipyard.

The model, created by Stefano Righini Design, was motivated by the idea of Paolo Vitelli, the founder and president of Azimut|Benetti Group, who desired a yacht with four decks and a modern yet potent aesthetic. For a boat of this size, Benetti made an unusual decision of going back to steel instead of fiberglass. Take a trip back to the 1950s, when Benetti was a pioneer in replacing wood with metal. Steel is often associated with toughness and solidity, two qualities that are crucial to a Voyager built for lengthy voyages.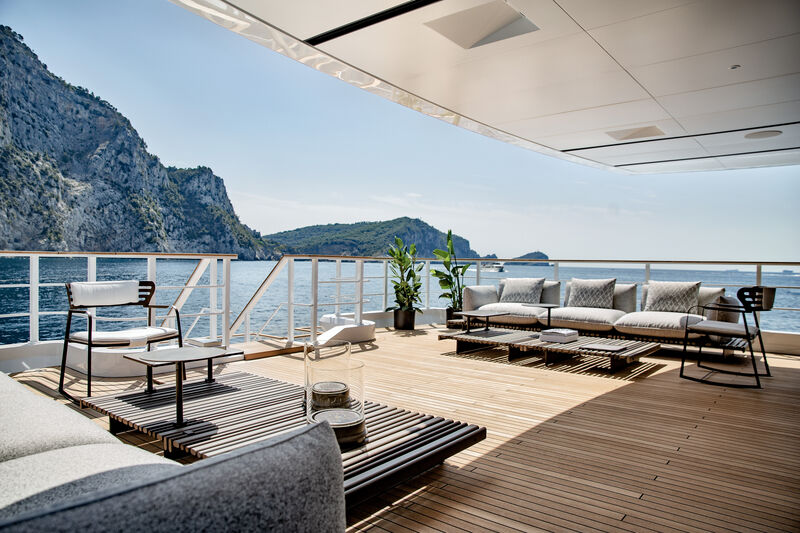 Goga has a sophisticated internal layout that more closely resembles a 50-meter yacht than a 37-meter ship, making the most of the 395 GT of room. The crew is housed in four staterooms, a captain's suite, and maybe a fifth cabin on the lower deck of the yacht. On this deck are the service amenities, which include a walk-in wine cellar and cold room.

Four staterooms, as well as an outdoor relaxation area, are located on the main deck of the yacht, which is reserved for guests. Benetti calls this space the Playroom. With…
,
To read the original article from yachtharbour.com, Click here