, 2022-07-18 17:00:00,
Nice way to celebrate
by John Curnow, Editor, Sail-World AUS 18 Jul 18:00 EST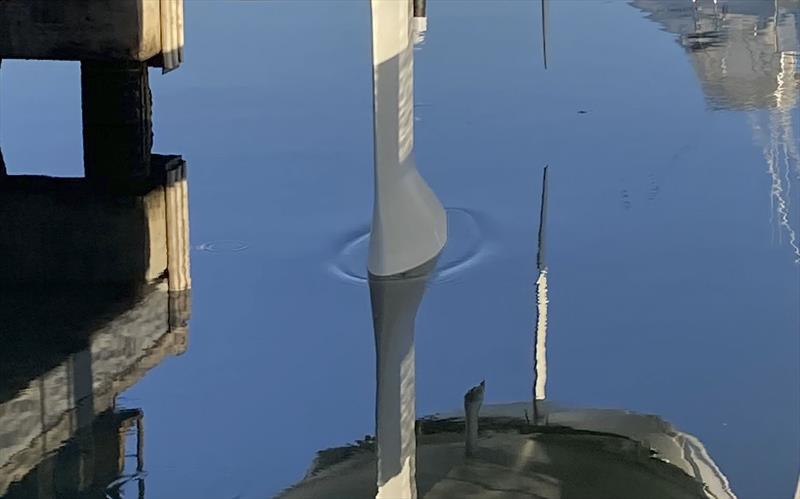 First Kiss indeed! J/99 #100 goes for a swim for the first time © Sandra Entwistle

When is 100 not 100? When it is actually 115. No matter. Any of it is cause enough for celebration. This all started when I was under hull #100 of the super-popular J/99 as she was being commissioned at the Royal Queensland Yacht Squadron in Brisbane.

Given the logistics issues of our time, I was seeing 100, and the factory will close for the August holidays having wrapped up hull #115. A great effort in anyone's language, so I went to Fred Bouvier of J/Composites to learn what it all means. "We will have another ten to do when we restart. The goal would have been to deliver almost to 120 before the August break, but the complexity in production dealing with the suppliers won't enable us to do that."

Still, 115 globally in just two years is a magnificent mark and really says a lot about the quality of the boats, the quality of the design and the aspirations everybody has for driving these things.

Fred then added, "I think the key to the success can be summarised in just one word: versatile. I think that's what we've been able to achieve the best with the J/99. We are super pleased by the number, and even more pleased because when we launched this model the market competition was quite intense. However, expanding interest in shorthanded and coastal racing has really helped everyone."

"We stuck to J/Boat's DNA and been monitoring the differences in the market around the globe. The target was always to make her a nice performance boat, but one that can be sailed by everyone from a pro to a pure amateur. The diversity of types of sailing the boat can do is a fundamental part of the success, I think."

"There were challenges as well on the production side, and at the peak we were doing four boats a month. Now, because production is a bit more complex, we are between two and a half and three boats a month, but we still have a strong demand and we still see demand going on, which is now very positive. This has allowed us to be quite open-minded and seek new potential with the J/99," Fred added.

Volume, as in sales, not displacement

So the volume has afforded many things, and one of those opportunities is fleet racing. J/Boats have a lot of…
,
To read the original article, go to Click here