, 2022-09-08 12:33:29,
Wally has unveiled new details of the latest model of its semi-displacement line wallywhy, the wallywhy150, ahead of the upcoming show season. The new yacht was first introduced to the industry back in July. She was created by the experienced Wally-Ferretti Group Engineering team, with Studio A. Vallicelli & C responsible for her contemporary interior design. 

"The exterior areas are absolutely huge and are unmatched for her size. The upper deck is completely open, giving you an enormous amount of protected space on top which is equivalent to what you would see on a 40-meter yacht. On board you can enjoy a full dining setting on the sundeck, a sunbathing area, a shaded lounge and much more – almost the full length of the boat is outside. This appeals to a lot of contemporary owners who want to make sure they have a strong connection to the water," explains Stefano de Vivo, Wally's Managing Director.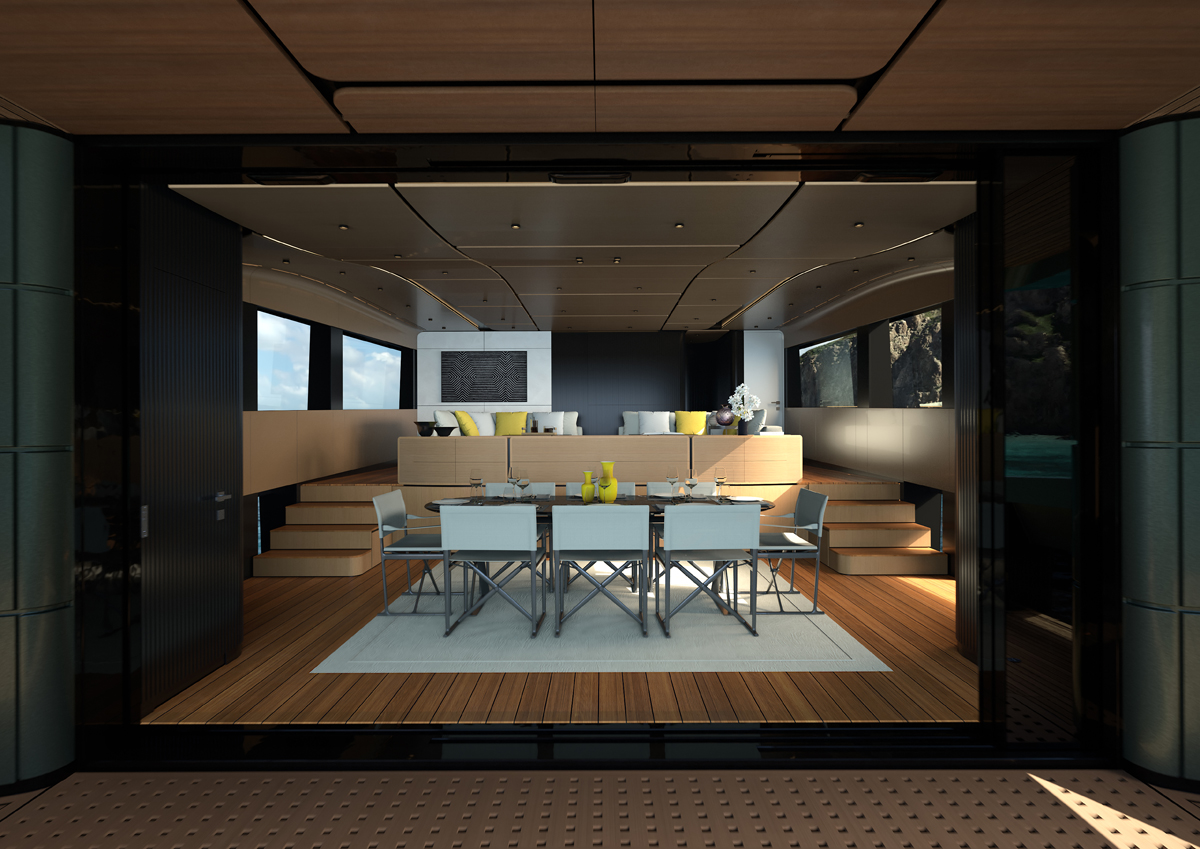 He continues: "Another important detail of the wallywhy150 is the floor-to-ceiling glass which dominates the design of the vessel. This continuous glass which runs through the outside of the vessel is replicated inside: when guests are sitting on the sofa or at the dining table, they will still feel in close contact with the natural environment. Using so much glass obviously presented our engineers with numerous technical challenges, but you have to be brave enough to push the boundaries and shift existing design parameters. You can see this…
,
To read the original article from yachtharbour.com, Click here