, 2022-10-10 03:00:00,
Just has to be that time
by John Curnow, Editor, Sail World AUS 10 Oct 04:00 EST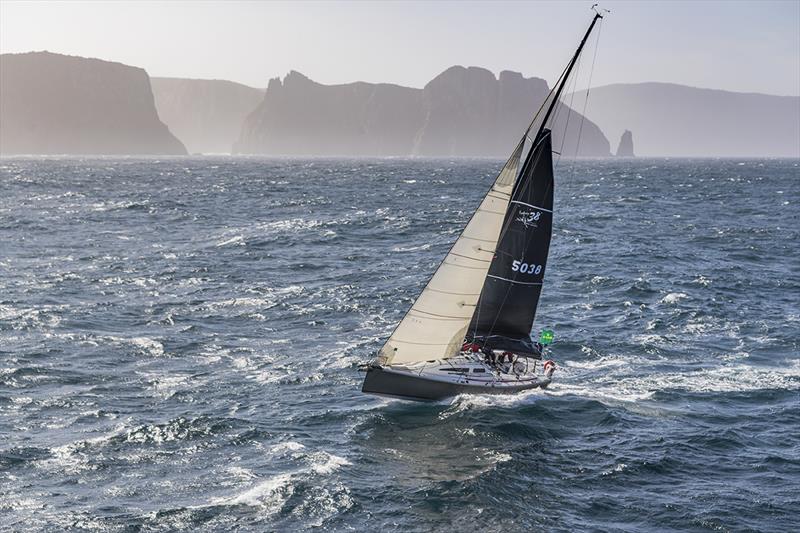 Cinquante reefed down in the Rolex Sydney Hobart © Carlo Borlenghi

Every year, and sometime about now, the articles begin about Hobart. For many people, the conversation actually begins much earlier, even years before. After all, you do not just show up on the day, walk the quay, ask for a ride, and more than likely get on, especially if you had any experience. Those days, whilst not quite from the Black and White TV era, probably went out around the same time as mullets and ridiculously tight shorts on footballers in the 80s.

Now only last Friday I was talking with our good friends, Cros and Dale Lorimer, and invariably the 'H' word came about. It was inevitable. The Pointscore's happening, the clocks got pushed forward for a lot of the country, and the intriguing weather systems have started to play their hand.

On that one, who knows what la Nina will bring, but based on the recent days, Sydney will take anything that does not involve a snorkel. Last Summer it was best to head South or West to get some rays, for there was only liquid sunshine on offer along the East Coast.

So here we are, with something like 99 entries, 15 of which are two-handed. Right now I just want to say Porco Rosso, for how cool is it to say that, Hayao Miyazaki, Toshio…
,
To read the original article from www.sail-world.com, Click here