, 2022-06-14 13:21:28,
The ISA Classic 65 meter motor yacht Resilience was completed at the Palumbo Superyachts shipyard in Ancona. The yacht spreads throughout all 6 decks, her exterior and interior design was developed by Team for Design Enrico Gobbi while Palumbo Superyachts technical team were the naval architects. 
Edmiston and RVB Marine supervised the project on behalf of the owner and acted as owner's representatives. Videoworks has created the most sophisticated technologies for home entertainment, audio/video, lighting and domotics on the Resilience 65m.

Constructed in steel and aluminum, the yacht's internal layout features six cabins with a seventh convertible, including a full-beam owner suite located on the forward main deck. Measuring over 1400 GT, Resilience has huge volumes and clever design.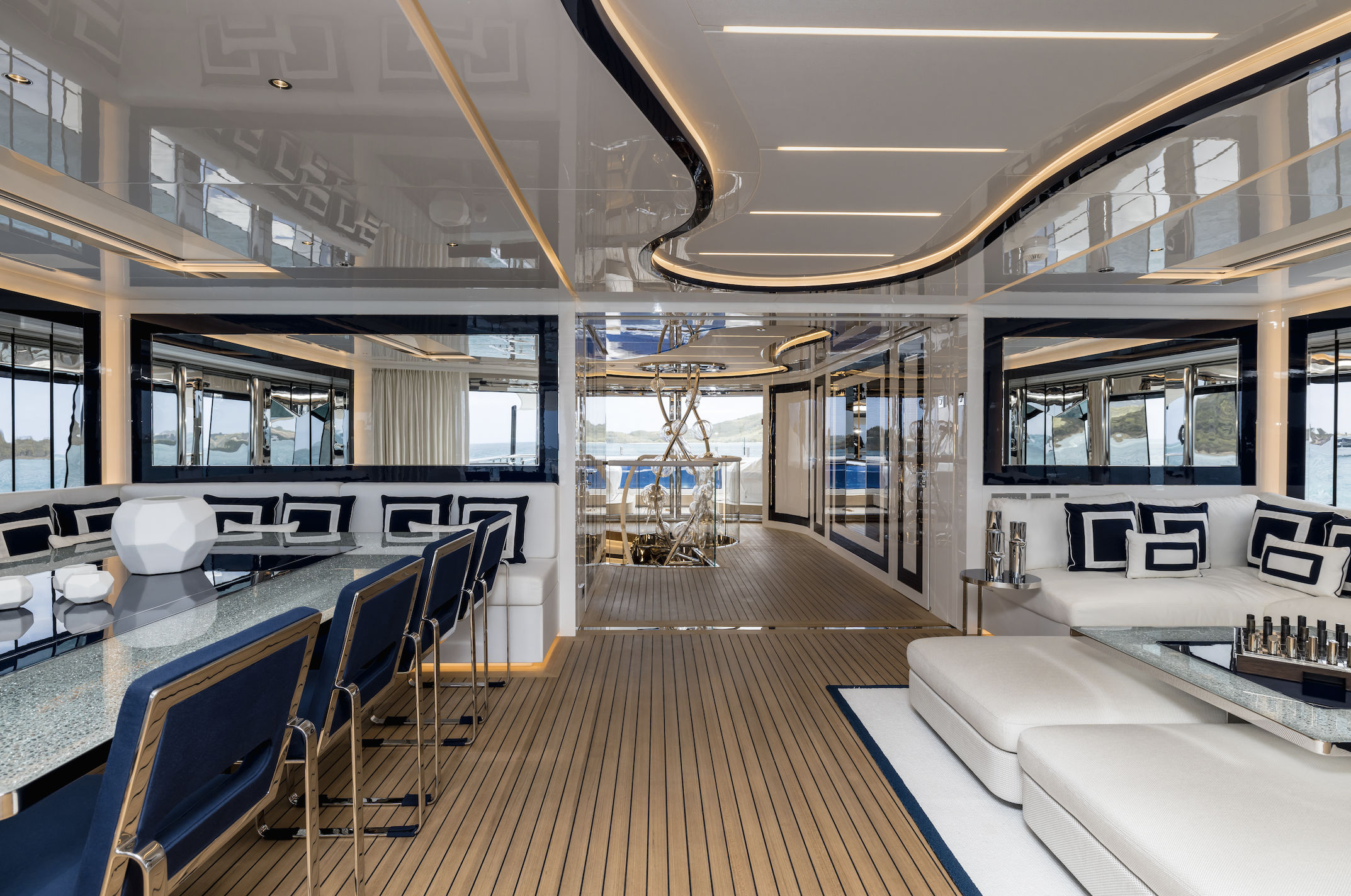 "Nothing is left to chance in this design. Even the double-color blue and white exterior paint was designed for the same purpose as the black windows, which is to confer on the yacht a streamlined and dynamic profile from stem to stern along the whole length of the hull. Another distinctive feature which lightens her shape and makes her appear more elegant is the design of the mast, with two large wings supporting the satellite domes and further elongating the profile. The interior design has been studied in collaboration with Carlo Lionetti co-director interiors for Team for Design on Resilience. We wanted to express a modern and refined style demonstrating an equally meticulous attention to the use of steel and to details in general," comments Enrico Gobbi of Team for Design.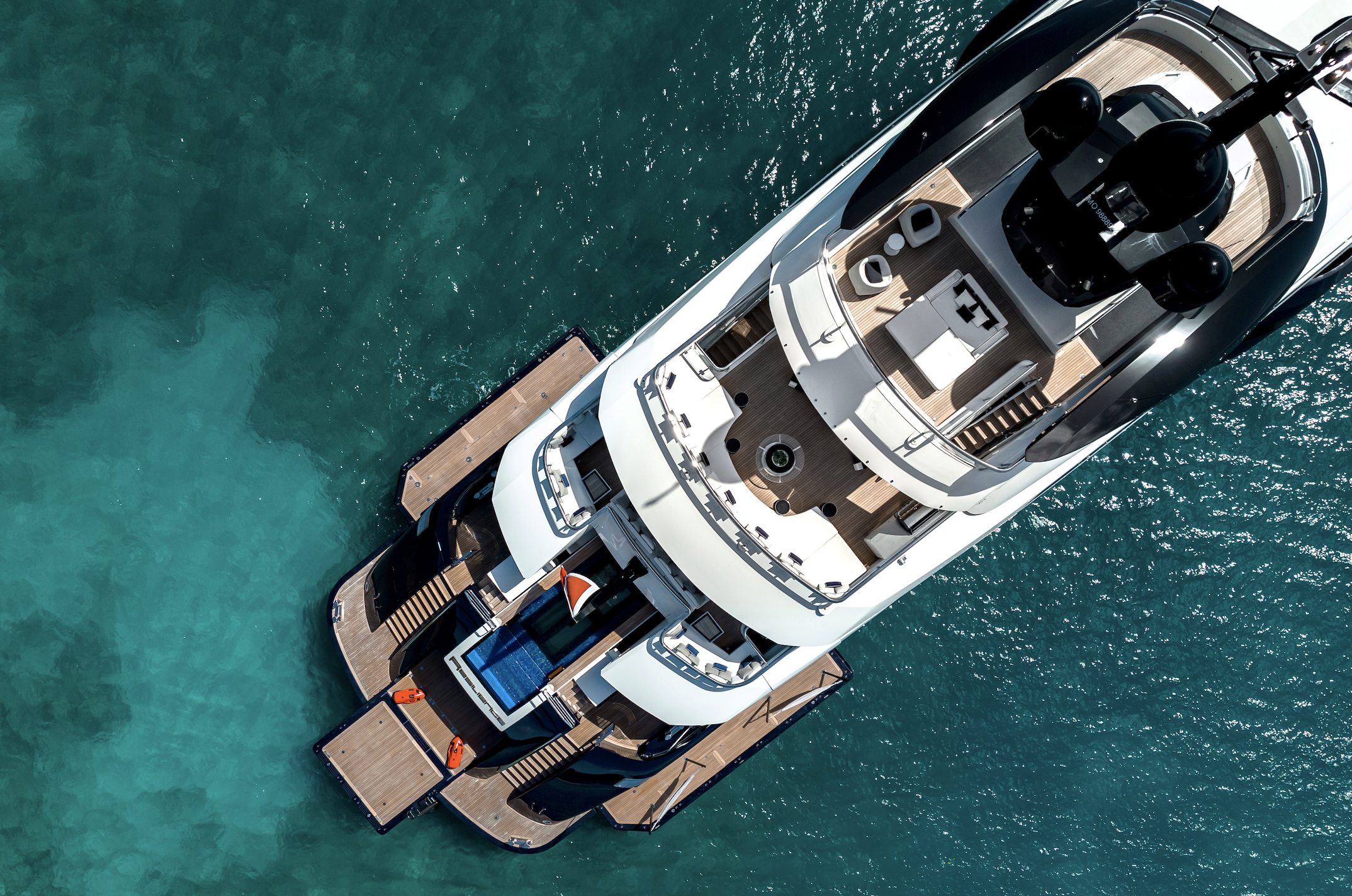 Starting from the lower deck, the 4×4 meter transom door aligns flush with the swimming platform when lowered, which combined with the two opened side doors, transforms the entire…
,
To read the original article, go to Click here
, 2023-03-23 02:16:00, electric vessel desiged by Crown • Crown Electric Ships and Boats Dubai looking at setting up the region's first all-electric boat and yacht building plant in UAE DUBAI , DUBAI , UAE, March 23, 2023/EINPresswire.com/ — • Deal valued at an initial order of US$ 10 million for developing fleet specifically designed […]
, 2023-03-23 02:16:00, electric vessel desiged by Crown • Crown Electric Ships and Boats Dubai looking at setting up the region's first all-electric boat and yacht building plant in UAE DUBAI , DUBAI , UAE, March 23, 2023/EINPresswire.com/ — • Deal valued at an initial order of US$ 10 million for developing fleet specifically designed […]
, 2023-03-22 15:16:13, Reporters were able to verify Team Jorge's claims to access messaging accounts of important political targets and deploy social media campaigns orchestrated via fake accounts. Team Jorge appears to have meddled in last year's Kenyan presidential election, which was plagued by disinformation. The secretive group includes people with experience in Israeli security […]