, 2022-09-20 14:00:00,
IMOCA extremes & Slava Ukraini!
by Mark Jardine 20 Sep 15:00 EST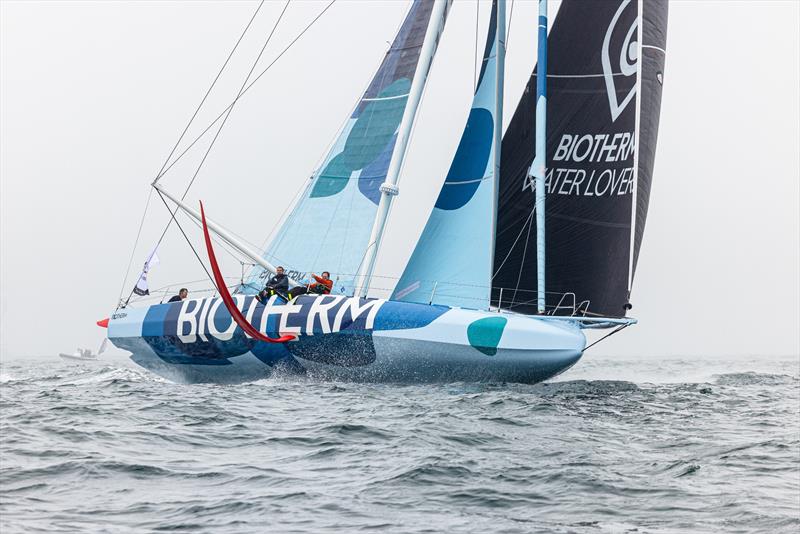 14 Sept 2022, Biotherm at the Defi Azimut in Lorient, France © Alexander Champy-McLean / The Ocean Race

The IMOCA class represents the cutting-edge in offshore racing yachts, and is the design used for the Vendée Globe, which has taken the mantle of the preeminent round the world yacht race, as well as The Ocean Race in a fully crewed format.

As such, they are highly developed racing machines, and when a new yacht is launched, there is a huge amount of interest in what route the designers have gone down.

The Défi Azimut provided us with a glimpse of how the newest yachts are performing, albeit over a very short 545-mile racecourse and 48 hours of sailing.

The reference point for performance is Charlie Dalin's APIVIA. Launched in 2019, Dalin took line-honours in the 2020-21 Vendée Globe, but finished second overall by just 2 hours 31 minutes, as Yannick Bestaven, the skipper of Maître Coq IV, was awarded 10 hours 15 minutes time compensation for his role in the search and rescue of fellow competitor Kevin Escoffier – incredibly close after 80 days at sea.

Since the Vendée Globe Dalin and APIVIA have been on a roll. This included an extraordinary win in the Rolex Fastnet Race 2021 sailing doublehanded with Paul Meilhat, winning the Guyader Bermudes 1000 Race,…
,
To read the original article from www.sail-world.com, Click here