, 2022-08-29 10:33:39,
The fourth model in the highly successful Sherpa 80 XL series has been launched. Arcadia Yachts designed the 23.8-meter yacht Mabelle, which has a distinctive interior design and furnishings throughout.

Mabelle was built by Arcadia Yachts, and Hot Lab is responsible for both the external and interior design. Her Italian owners worked closely with Arcadia Yachts' decor and style experts to design a distinctive vessel.

The motor yacht Mabelle is inspired by muted colours, and offers 95 GT of interior space. She is able to accommodate up to eight guests across four staterooms, all of which are characterized by generous space. A three-person crew can also fit in two staterooms on Mabelle.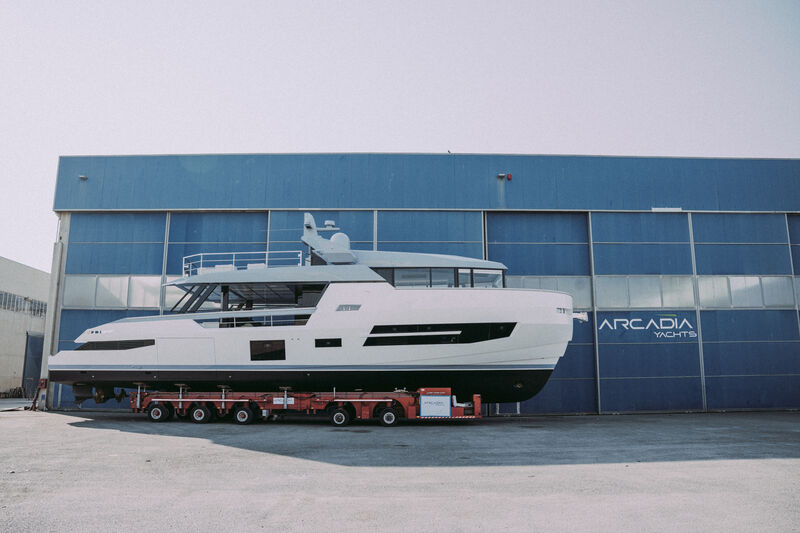 The aft deck has been transformed into a convertible "Jardin D'Hiver" with sliding doors on either side to allow the space to be closed off and the dining area to be heated or cooled. With this arrangement, the area can be enjoyed all year long.

Twin Volvo Penta IPS 1,350 horsepower engines on the Sherpa 80 XL Mabelle give her performance and a range of more than 1,200 nautical miles. She has a leisurely cruising speed of about 10 knots, with test conditions showing a top speed of 23 knots.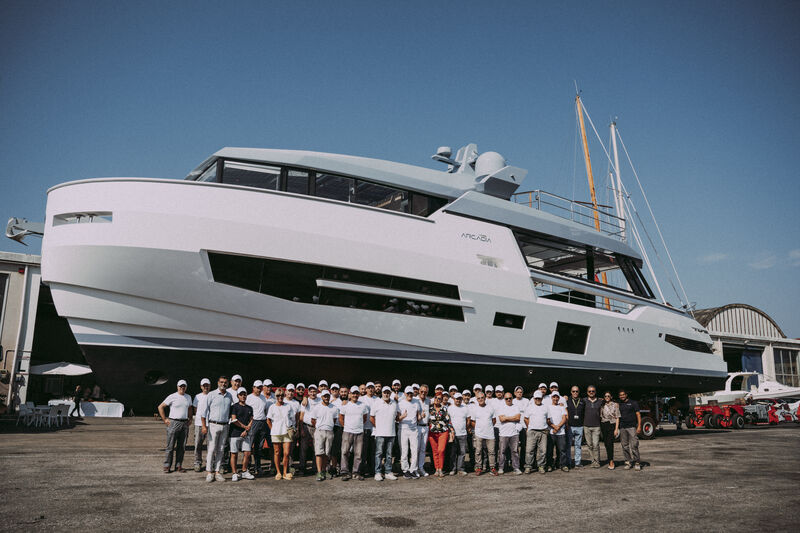 Maybelle adheres to the design philosophy of Arcadia Yachts, which emphasizes the use of renewable energy to minimize environmental effect. The yacht is outfitted with solar panels that produce about 3 kW of clean energy, which is sufficient to run the yacht's primary hospitality service.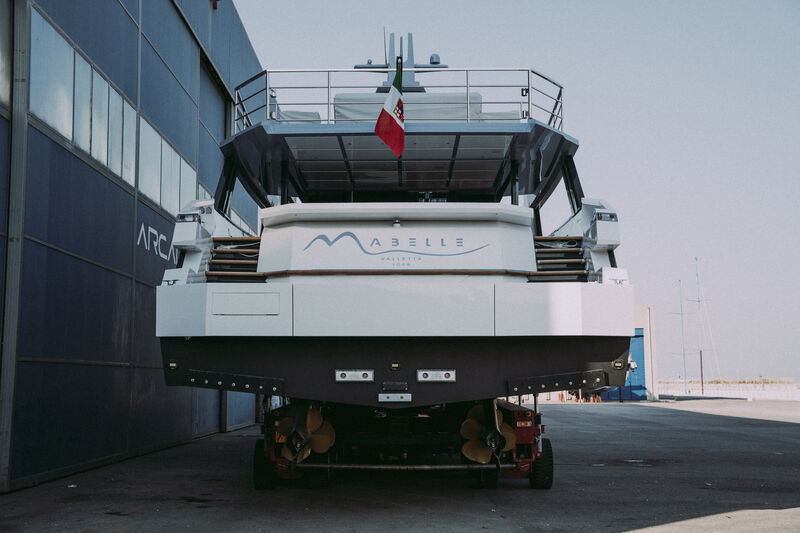 Arcadia Yachts is based in Naples, Italy. Since 2008, Arcadia Yachts has been building semi-custom luxury composite yachts and has succeeded in perfectly integrating artisanal craftsmanship, modern technologies, attention to detail and to the surrounding environment. The Arcadia Yachts fleet has included two ranges since September 2016. The shipyard's first and most characterizing range is the A range, which includes 4 models (A85, A85s, A105 and A115). The Sherpa range has a new model, the 24m Sherpa XL, which was launched at the 2019 Cannes Yachting Festival. 
Credits: Arcadia Yachts 
,
To read the original article, go to Click here