, 2022-06-01 02:00:00,
Denison Yachting has published its quarterly business report, calling the quarter 1 of 2022 as 'positive one' in the yachting industry. According to it, 'like 2020, 2021 was an impressive year for the yacht sector, and 2022 is following this upward trend. After unprecedented shake-ups in the initial stages of the COVID-19 pandemic, yachting recovered with a bang, and hotbeds like the United States Southeast and the Mediterranean region achieved record sales. By the end of Q4 2021, powerboat sales in the U.S. had exceeded more than 300,000 units for the second consecutive year, and the industry stood out as an excellent example of economic resilience. This set the stage for Q1 2022'.

 Bob Denison
Now that 2022 is underway, the long-term impact of the pandemic has begun taking shape. While a reasonable chunk of the sales in 2021 was attributed to the long backlogs carried over from 2020, the market's performance this year has so far been primarily driven by new orders. 
Global Yacht Market Performance in Q1 2022
Despite economic times and supply chain upheavals, the yachting sector had a strong start to the year. Quarter 1 2022 had the third highest first-quarter boat sales of the last 15 years, behind only 2021 and 2018.
The below chart demonstrates this, showing first-quarter sales in North America in the last seven years.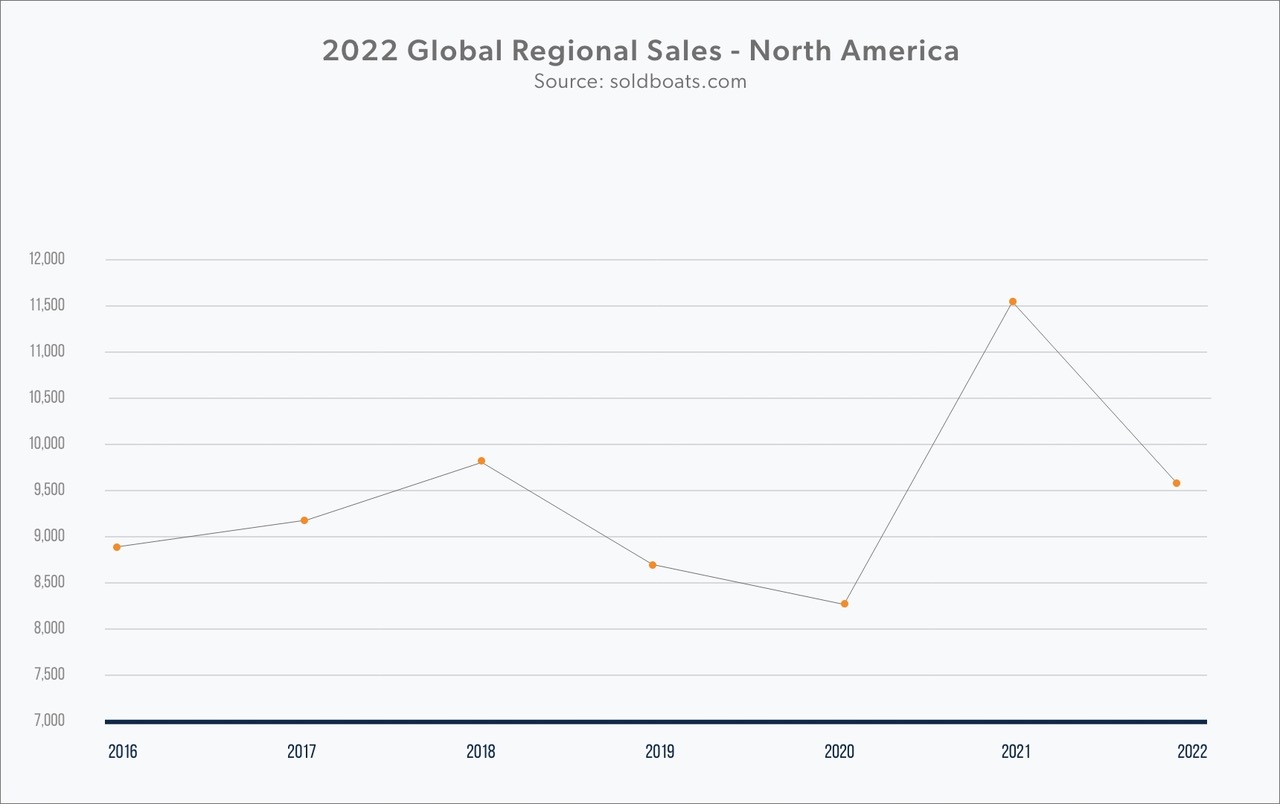 Sales across all the top boating regions decreased in Q1 2022 compared to Q1 2021, bringing the total closer to, but still above, pre-pandemic times. 
The following chart illustrates first-quarter sales in Asia since 2016.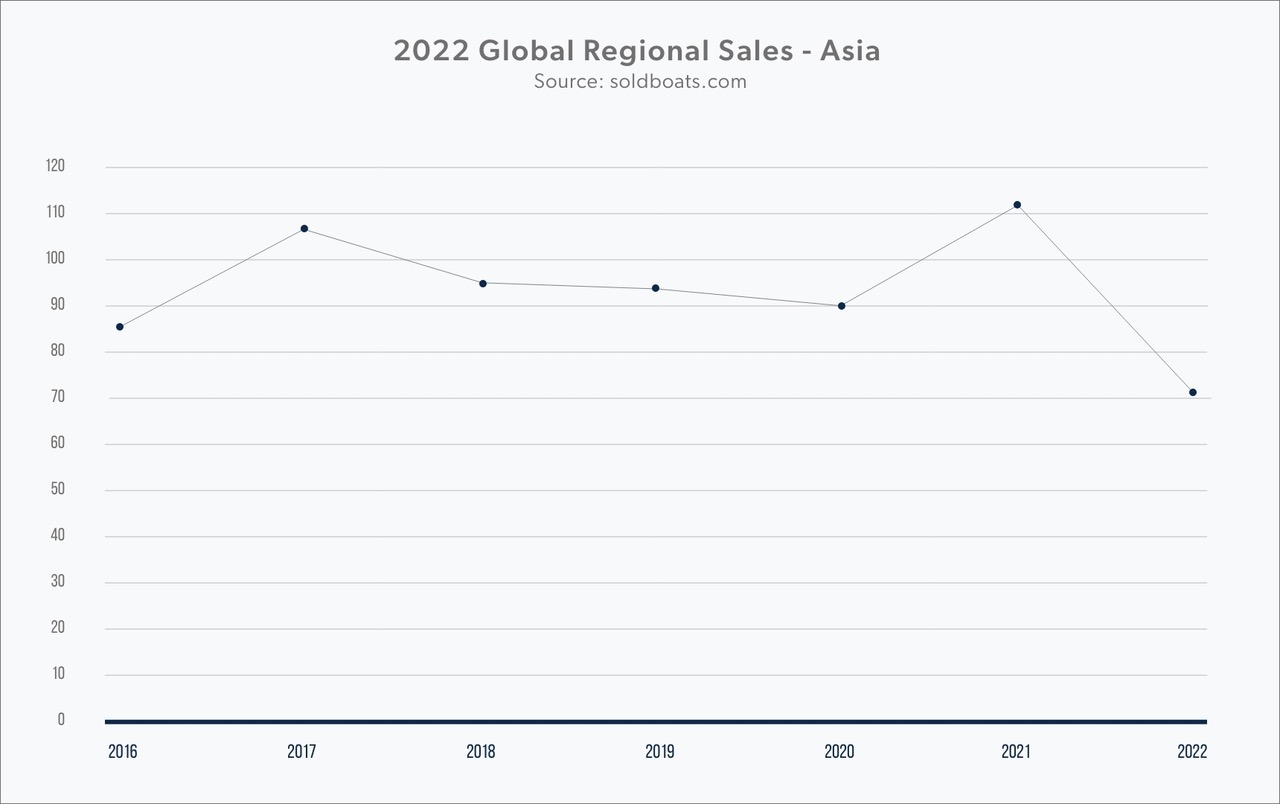 Asia registered a 35% drop from the target-shattering 2021 figures, followed by North America with 16%. Surprisingly, sales in Europe only dropped by 8%, even with sanctioned Russian buyers, who have…
,
To read the original article, go to Click here