, 2022-07-29 07:24:00,
ClubSwan Racing will play a central role at Spain's Royal Sailing Regatta
by Nautor's Swan 29 Jul 08:24 EST
1-6 August 2022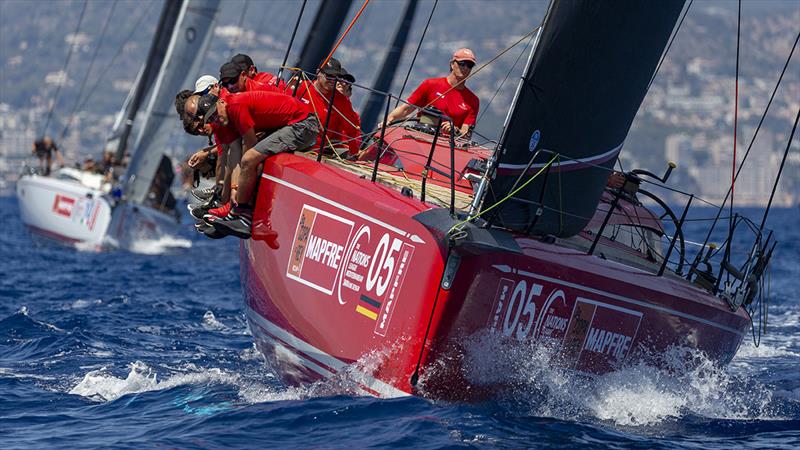 Swan – Copa Del Rey © Giulio Testa

The ClubSwan Racing one-design fleet will be front and centre when it takes its place at the heart of the 40th edition of Spain's prestigious royal regatta, the Copa del Rey, from August 1-6.

A total of 32 one-design Swan yachts will be competing in the ClubSwan 36, ClubSwan 42 and ClubSwan 50 classes, while a further seven Swan yachts, including one of the new Swan 58 range, have the potential to excel in two of the open rating classes.

The highly competitive event held in the Bay of Palma is one of the highlights of the Mediterranean racing season and – like the ClubSwan Racing circuit itself – attracts world class professional racers who crew alongside passionate and enthusiastic Corinthian sailors.

Hosted by the exclusive Real Club Náutico de Palma (RCNP), the Copa del Rey also marks the penultimate event in the season-long Nations League competition, with no fewer than 13 nations represented.

"It is excellent that ClubSwan Racing will play such a big part in the Copa del Rey," said Federico Michetti, Head of Sport Activities at ClubSwan Racing. "It is a fantastic regatta with superb organisation, competitive racing and a fun social programme ashore. We are delighted to be a part of it."

It's a view echoed by RCNP President Emerico Fuster: "All of us at Real Club Náutico de Palma have worked hard to make sure the Copa del Rey retains its special place in the Mediterranean racing calendar, and with more than 100 teams from 20 different countries getting ready to compete I believe we have succeeded.

"ClubSwan Racing has played a big part in that, and we are looking forward to welcoming all the owners and crews to what is going to be a regatta to remember."

As host RCNP will be the venue for many of the social events that are an integral part of the Copa del Rey, with the terrace the setting for a series of concerts throughout the week as well as an Owners' Cocktail party on Thursday 4 August.

Meanwhile the concluding prize-giving ceremony on Saturday 6 August, which will be presided over by His Majesty King Felipe VI, will be held at Ses Voltes, a unique space at the foot of Palma's gothic cathedral.

Out on the water the 14-strong…
,
To read the original article, go to Click here