, 2022-07-16 01:04:00,
Airbnb (NASDAQ:ABNB) was probably the hottest IPO in 2020 and now that the price has dropped below its IPO price, I decided to research the company on a deeper level. Also, I wrote this deep dive while staying in an Airbnb in Bali. I hope you find value in this article. Enjoy!
Investment Thesis
Airbnb is building itself to become the ultimate host through its two-sided marketplace for Hosts and Guests. Many believe that Airbnb is a "travel" or "vacation rental" company, and while that may be true, I believe Airbnb is much more than meets the eye. To me, Airbnb is a hosting platform, and the hosting opportunity is endless.
Airbnb is a high-quality business with durable competitive advantages that will protect it from competitors and macroeconomic distress. This explains why Airbnb is richly valued. Despite the recent selloff, its valuation may still be elevated — I'd be inclined to start a position if we see new lows.
Value Proposition
Let's rewind back to 2007 in San Francisco. Two broke and unemployed former roommates-schoolmates, Brian Chesky and Joe Gebbia, were struggling to make ends meet to cover the high costs of living in the Bay Area. Fortunately, a small observation sparked a business idea in them. Specifically, the two friends noticed that all the hotel rooms in the city were fully booked due to a nearby conference. As such, they decided to run a little experiment by buying and renting out air mattresses in their apartment to attendees of the conference (who are budget-conscious).
Their experiment proved to be successful as three guests booked to stay in their apartment. This is a revelation for the two founders as it meant that their venture had product-market fit. Not long later, the third co-founder, Nathan Blecharczyk, joined the team as the company's Chief Technology Officer. The founders launched their official website and named their service "Air Bed and Breakfast" — a website that offers short-term stays as an alternative to expensive hotels. These were all done in preparation for the Democratic National Convention in Denver, which was expected to attract 20,000 people to the city, thus saturating hotels in the area.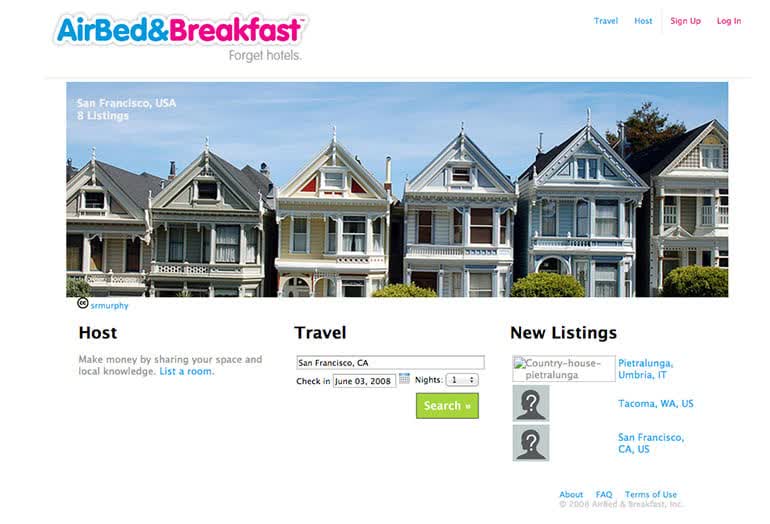 Following the convention, Airbnb secured its first funding of $20,000 from Y Combinator, in 2009. The founders used these funds to travel to New York where most of their users reside. One major problem they discovered was that the quality of listing images was lackluster. As…
,
To read the original article, go to Click here